What You Will Find On This Page
Pour-N-Walk™ Features & Benefits
Self leveling — just mix and pour
This is the thickest application coating that can be applied without using a trowel. Just mix, pour, and apply by squeegee.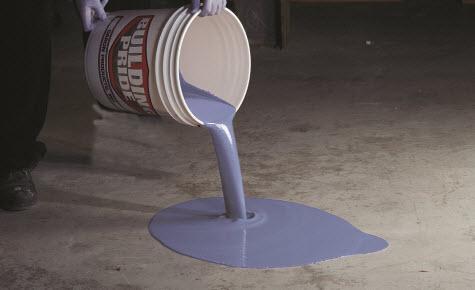 Heaviest duty pourable epoxy
Outstanding performance for heaviest duty pourable epoxy product. Protects high traffic areas subject to impact of fallen items.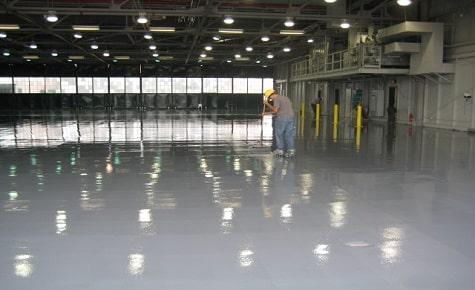 Achieves uniform "wet look"
Achieves uniform "wet look" while hiding cracks, holes and surface imperfections.
Easy to apply
Anyone can achieve professional results without experience.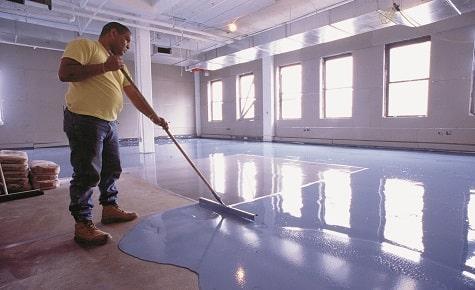 Available in pallet quantities
Choose your pallet size by square feet of floor area.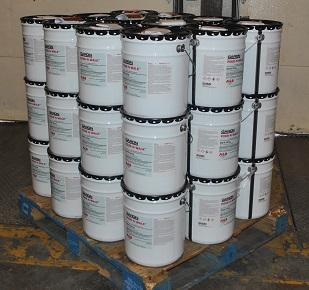 Pour-N-Walk™ Product Information
Coverage
75 sq. ft. @ 1/16" per 5 gal pail
Cure Schedule
@ 70F: light traffic: 10-18 hours
Dry Film Thickness
62 mils
Packaging
Premeasured 5 gal kit for easy application; Components Include: 1 gal Part A (resin), 1/2 gal Part B (hardener), 20 lbs Part C (aggregate) - volumes and weight approximate.
Typical Uses
Warehouse floors, Plant floors, Production lines, Aisle ways and storage areas, Showrooms
Pour-N-Walk™ Common Questions (FAQ)
Can I use Pour-N-Walk™ to fill in large voids in the floor?
Yes, we have cutomers who use it for that purpose.
Can Pour-N-Walk™ be applied at 1/4" thick to resurface a pitted floor?
Pour-N-Walk™ can be applied at 1/8" thickness in one pass using a 1/2" V-NOTCHED SQUEEGEE. You could apply multiple layers at 1/8" per layer.
Can Pour-N-Walk™ be made non-slip?