What You Will Find On This Page
Hi-Gloss™ HS Features & Benefits
Abrasion and chemical resistant
Hi-Gloss™ High Solids is a three-component, aliphatic urethane floor finish that exhibits excellent characteristics for abrasion resistance, chemical resistance. Contains aluminum oxide aggregate for superior abrasion resistance.
Resists UV fading, marring & scratching
Used on concrete floors, laboratories, auto service centers, computer rooms, warehouses, and chemical plants, cafeterias, aircraft hangars and more.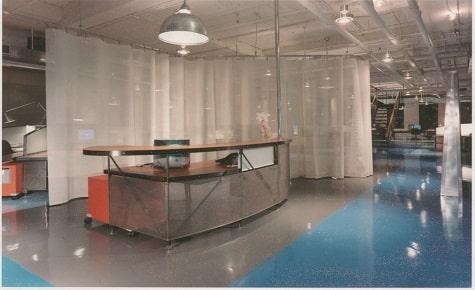 Can be used indoors or out
Hi-Gloss™ High Solids can be used indoors or out to provide the best protective properties available for service and chemical exposure areas. Hi-Gloss™ High Solids has excellent flexibility, U.V. color stability and weathering characteristics.
Hi-Gloss™ HS Product Information
Coverage
500 SF per 1 gal kit
Cure Schedule
@ 70F: Tack free in 3-4 hours
Application Method
3/8" hair nap roller
Packaging
Pre-assembled 1 gal kit for easy application; Components Include: 1 pint Part A (resin), 3/4 gal Part B (hardener), 3 lbs Part C (aggregate), 1 pack Part D (if colored) - volumes and weight approximate.
Hi-Gloss™ HS Safety Data (SDS)
Hi-Gloss™ HS is approved for shipping to all 50 states by ground or air.