What You Will Find On This Page
Treflite™ Features & Benefits
See Treflite™ in action!
Click the video to see Treflite™ fill deep voids.
See Treflite™ in action!
Click the video to see Treflite™ resurface an aircraft hanger floor.
Anti-slip, even when wet
Treflite™'s improved traction helps prevent costly slip and fall accidents.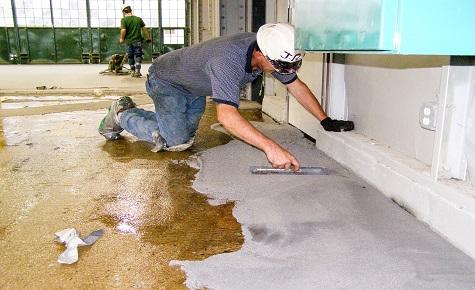 Bonds to concrete, wood, steel & more
Exceptional strength - Treflite™ cures to 5x stronger than concrete. Bonds to concrete, wood, steel aluminum, glass and ceramics.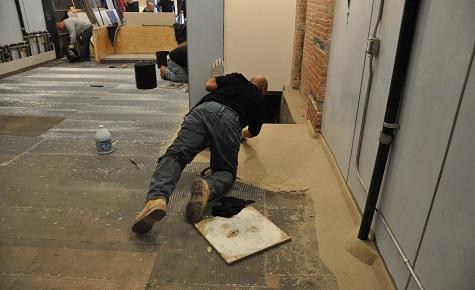 Resists thermal shock, abrasion & acid
Treflite™ repairs are virtually indestructible. Built to take abuse of falling 55 gallon drums, acids, chemicals and solvents.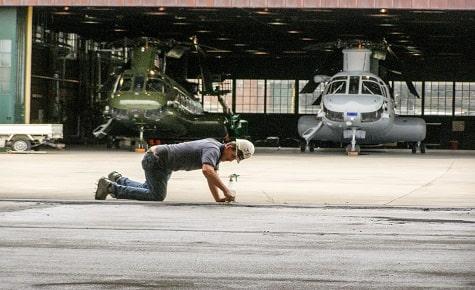 Cures overnight
Treflite™ puts repairs back into productive use overnight.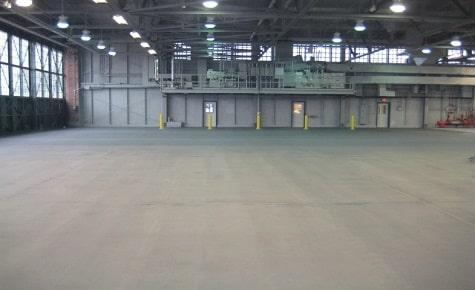 Treflite™ Product Information
Coverage
40 SF at ⅛"; 20 SF @ 1/4"
Cure Schedule
@ 70F: Light traffic: 7-9 hours
Dry Film Thickness
128 mils
Packaging
Pre-measured components in a 5 gal kit for easy application. Components include: 1 gal Part A (resin), 1 qt. Part B (hardener), 40 lbs Part C (aggregate) - volumes and weight approximate.
Typical Uses
Dairies, Breweries, Factories, Commercial kitchens, Meat packing and other food processing plants, Chemical and metal plating plants, Ship decks, Anywhere surface defects need to be repaired prior to installing a floor coating
Treflite™ Common Questions (FAQ)
Do you have to use all of the sand provided in the pail of Treflite™? We wan't a looser mix for our repairs, will it still set up?
You can withhold as much as much aggregate as you would like in all of our epoxy mortars if you require or prefer a losser mix. The part C sand has no effect on set time. Part A resin and Part B hardener could be mixed without any sand.
How long do I have to wait for Treflite™ to cure before we can drive over it with heavy loads containing 10,000 lbs.?
You can open up the area to heavy traffic within 18-24 hours at 70 F.
How thin can we apply Treflite™ to resurface a whole area? We have some major patch work to do at several inches thick, but we also would like to resurface the rest of the floor with minor rough areas to level.
Treflite™ can be applied at a minimum thickness of 1/8" thick. You can certainly use It to build up as thick as you need to for the larger voids first, then resurface the whole floor at an 1/8" thick for a uniform finish. Treflite can also be top coated with any of our epoxy/novalac/urethane coatings if you require a smoother and more impervious surface or just overall improved aesthetics.
Can I use Treflite™ to patch various areas that have high chemical spillage?
Yes, you can use Treflite™, then we suggest top coating the Treflite™ with Nutracid™ (novalac epoxy) to add a more impervious and chemical resistance surface.