What You Will Find On This Page
Tigercrete™ Features & Benefits
No form work required
Can be easily shaped or molded to form before setting. Ideal for repairing light to medium concrete damage. Tigercrete™ is prepared and ready to use after adding water. Due to its fast-setting characteristics, Tigercrete™ saves time, labor and site tie-up.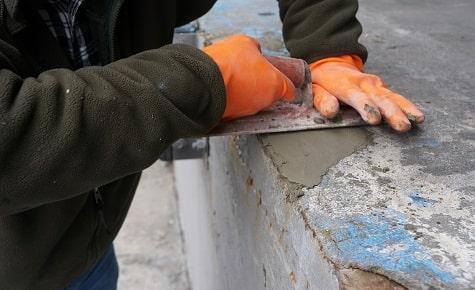 Easy fast-set repairs
Tigercrete™ has thousands of uses. Repair broken, blistered or disintegrated concrete, brick or masonry. Excellent for vertical surface repairs because no formwork is required. Easily "mold" or shape repairs with a trowel.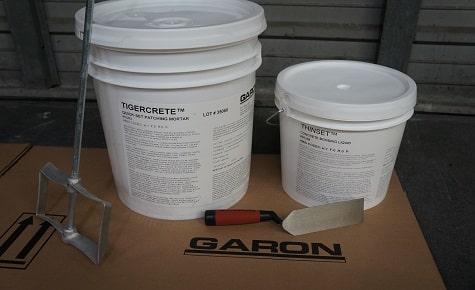 High strength
Tigercrete's high strength is 2x stronger than regular concrete. Tigercrete™ has been specified for use by federal, state, county and municipal governments, as well as port authorities, military installations, public and private utilities, railroads, airlines and major manufacturers.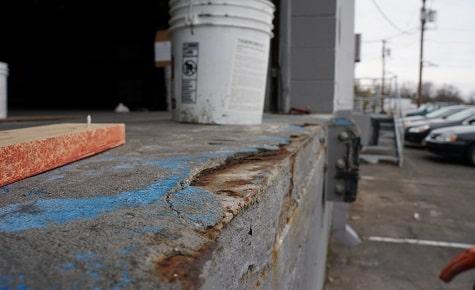 Tigercrete™ Product Information
Coverage
40 sq ft. at 1/8" per 5 gallons.
Cure Schedule
Initial Set: 15 - 20 minutes. Final Set: 35 - 40 minutes.
Packaging
Single component 5 gal pail for easy application; Components Include: 50 lbs powder.
Typical Uses
Pre-cast, pre-stressed concrete, Reservoirs and dams, Concrete pilings, Docks and seawalls, Base plates, Disintegrating utility installations, Water treatment plants, Manufacturing plants, Highways, bridges, and tunnels, Concrete floors and walls, Concrete building exteriors, Any area where high compression, bonding power, non-shrink characteristics, and quick set are needed