What You Will Find On This Page
Flat Rock ™ Features & Benefits
Does not require troweling
This self leveling floor topping does not require troweling—just pour and push around with a gauge rake.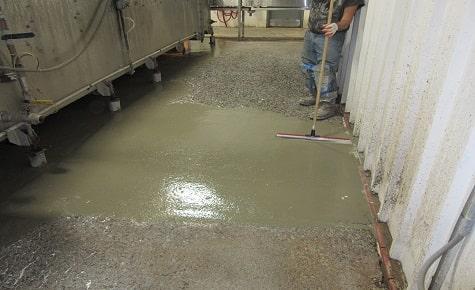 Quick repairs for short downtime
Pitted, spalled and exposed aggregate floors are quickly repaired and put into service.
Can be top coated
New surface may be coated with a Garon coating for further protection.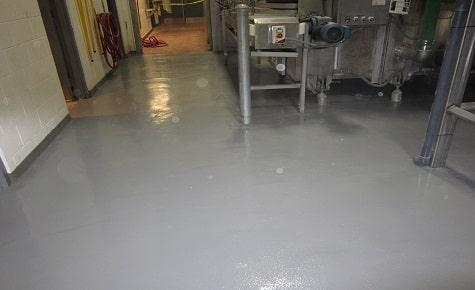 Flat Rock ™ Product Information
Coverage
Covers 40 sf @1/8"
Cure Schedule
@ 70F: Set Time: 4-8 hours
Dry Film Thickness
1/16" - 3/8"
Packaging
One component packaged in a 5 gallon pail for easy application; Includes: 50 lbs powder.
Typical Uses
Use on concrete, terrazzo, ceramic tile, stone, and exterior grade plywood. Use as underlayment for epoxy, cement, urethane and polyaspartic coating systems and ceramic tile, quarry tile and other floor coverings
Flat Rock™ Common Questions (FAQ)
I have a pitted floor that needs to be leveled, I would prefer to use Flat Rock™ because it is pourable and I don't have to trowel, however I only need to level at an 1/8" thick at most. Can you apply Flat Rock at an 1/8" thick?
Yes, absolutely. Flat Rock™ can be applied from an 1/8" to several inches in one pass with the added bonus of it being completely self-leveling. Flat Rock™ is one of the easiest products to install.
Can I use a coating on top of Flat Rock™? And if so, how long do I have to wait for Flat Rock™ to cure?
Flat Rock™ can be Top Coated with any of our coatings. You can coat Flat Rock about 8-12 hours later or any time thereafter..
Can I use Flat Rock™ to resurface quarry tile to hide the grout lines?
Yes, Flat Rock™ can be used to level and resurface any hard tile as long as the tile is a sound surface. Any loose tile should be broken out filled with Flat Rock™. The Tile should also be dried out if moisture is suspected to be trapped under the tile especially if the area had been previously use with wash down cycles.