What You Will Find On This Page
Tigertred™ Features & Benefits
Used to help keep floors safe
This anti-skid epoxy coating is used to coat a wide range of areas to help keep floors safe. The fine grit in this coating makes for sure footing and provides a surface equally suitable for bare feet and shoes. Tigertred™ is an ideal coating for shower rooms, pool areas and on balconies. USDA Authorized.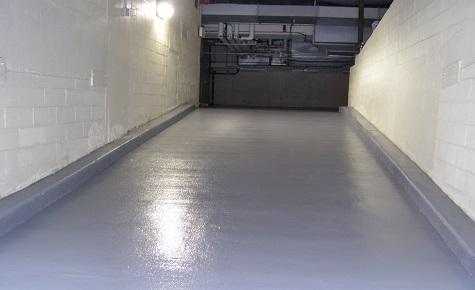 Imparts a beautiful finish
Imparts a beautiful finish while providing enhanced traction and strong adhesion to concrete, wood and steel surfaces.
Offers chemical and abrasion resistance
Premixed formula contains a finely graded aggregate blend. Offers chemical and abrasion resistance.
Tigertred™ Product Information
Coverage
300-350 SF per kit
Cure Schedule
@ 70F: light traffic: 8-16 hours.
Dry Film Thickness
5 mils
Application Method
3/8" hair nap roller
Packaging
Premeasured 5 gal kit for easy application; Components Include: 2 gal Part A (resin), 1/2 gal Part B (hardener), 12 lbs Part C (aggregate) - volumes and weight approximate
Tigertred™ Safety Data (SDS)
Tigertred™ is approved for shipping to all 50 states by ground or air.