What You Will Find On This Page
Mortarthane™ SL Features & Benefits
Thermal shock resistant
Mortarthane™ SL is a 100% solids, self-leveling, cementitious coating with a matte finish, designed to protect concrete from chemicals, corrosion impact and thermal shock.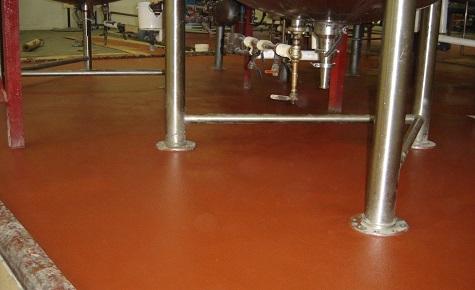 For frequent high temperature washing or steam cleaning
Repeated exposure to hot oil or steam does not cause pitting or cracking which makes this coating ideal for extreme heat/chemical environments.
No primer needed for most applications
Provides excellent resistance to organic and inorganic acids, alkalis, fuel and hydraulic oils, aromatic and aliphatic solvents. Self-priming in most installations.
Typical applications
Food and chemical processing areas
Pharmaceuticals, bakeries, warehouses
Plant vehicle aisles, sanitize/wash areas
Cook/chill areas
Recommended top coat: Urethane Cement Top Coat - MORTARTHANE™ TC. Meets USDA, FDA and OSHA standards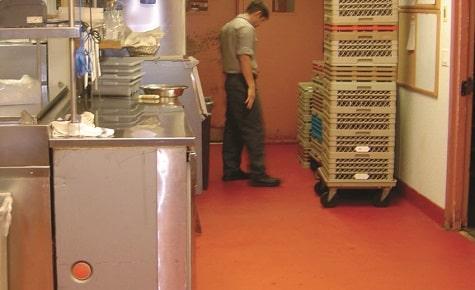 Mortarthane™ SL Product Information
Coverage
32 SF at 3/16" per 5 gallon
Cure Schedule
@ 70F: Light traffic: 10 hours
Dry Film Thickness
188 mils
Packaging
Premeasured 5 gal kit for easy application; Components Include: 1 gal Part A (resin), 1 gal Part B (hardener), 45 lbs Part C (aggregate) - volumes and weight approximate.
Typical Uses
Commercial kitchens, Cooking and chilling areas, Bottling areas, Sanitizing and washing areas, Food and chemical processing areas