What You Will Find On This Page
Waterstop™ CP Features & Benefits
See how to apply Waterstop™ CP in this short video
Saves time and costly excavation of below grade walls. High durability and impact resistance.
Versatile applications
Waterstop™ CP will waterproof from the interior wall even under instances of hydrostatic pressure, as well as waterproof from the exterior side of the wall. For above or below grade surfaces, vertical or horizontal. Interior or exterior use.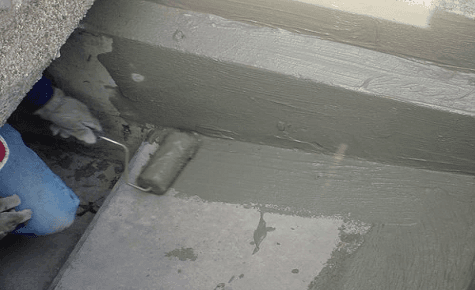 Use as a base for moisture sensitive coatings
Waterstop CP acts as a moisture barrier for wall coatings to ensure a good coating bond. Long lasting, will not shrink or peel.
Easy to use by your own staff
Apply Waterstop™ CP in one coat by trowel, or multi-brush application to block, brick, concrete or stone.
Pre-measured components for easy application
Pre-measured components of Waterstop™ CP are packaged in a 5 gallon pail for easy application.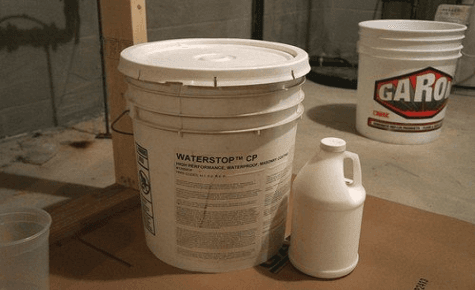 Waterstop™ CP Product Information
Coverage
42 sq. ft. at 1/8" applied by trowel. 85 sq. ft. at 1/16" applied by brush.
Cure Schedule
@ 70F: 12-24 hours initial set
Packaging
Pre-measured 5 gal kit for easy application; Components Include: 50 lbs powder.
Typical Uses
Primers / Top Coats