What You Will Find On This Page
Nu-Stair™ Features & Benefits
Helps eliminate tripping and falling hazards
More cost effective with faster turn around time compared to expensive tear outs.
No special formwork needed
No special formwork needed for horizontal or vertical repairs.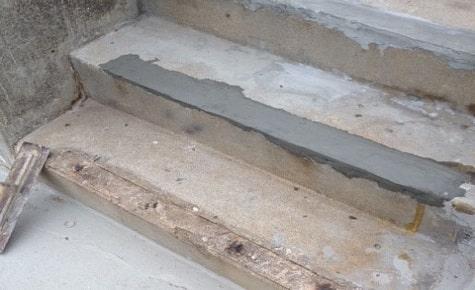 Achieves full strength in one hour
Achieves strength of fully cured concrete in one hour. Nu-Stair™ achieves a hard initial set of 2,000 psi in just one hour…providing a fast, permanent solution to the problem of broken or worn stair treads and landings.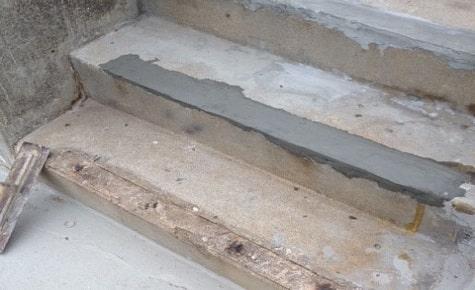 Excellent freeze-thaw resistance
Stands up to outdoor temperature flucuations--will not crack. Nu-Stair's™ powerful bonding agent gives repairs protection against impact, abrasion and freeze/thaw cycles.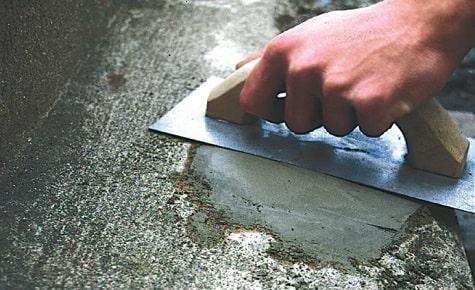 Provides long lasting repairs
Bonding compound is part of formulation for repairs that last.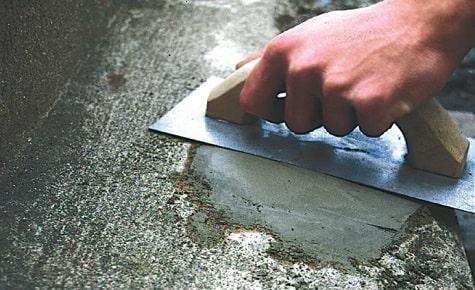 Nu-Stair™ Product Information
Coverage
20 - 25 SF at 1/4" per unit.
Cure Schedule
@ 70F: Initial set: 3-5 minutes. Final set: 12 hours.
Packaging
Pre-measured 5 gal kit for easy application; Components Include: 1 gal Part A (resin), 50 lbs Part B (powder) - volume and weight approximate.
Typical Uses
Worn or damaged concrete steps and curbs, Highway expansion joints, Swimming pool repair, Concrete floor repair, Concrete pipe repair, Anchor bolts and posts