What You Will Find On This Page
Hy-Speed™ 500 Features & Benefits
For repairs greater than 3 inches deep
Hy-Speed™ 500 is an essential maintenance stock item--a "must have" product for quick concrete repairs.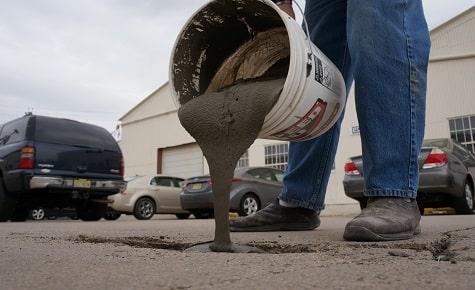 Pourable instant concrete in a can
Hy-Speed™ 500 is 3x the strength of concrete.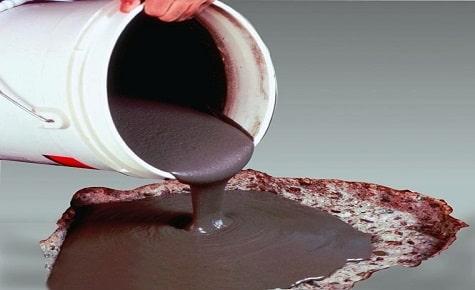 Traffic ready in one hour
Hy-Speed™ 500 achieves 28-day strength in just one hour.
Slashes wear and tear on vehicles
Hy-Speed™ 500's instant repairs allow vehicles to stay operational. Ensures stabelized loads to eliminate pallet tip overs caused by unseen potholes.
Easy to use
Just mix Hy-Speed™ 500 , and pour like syrup into damaged area. Self-leveling.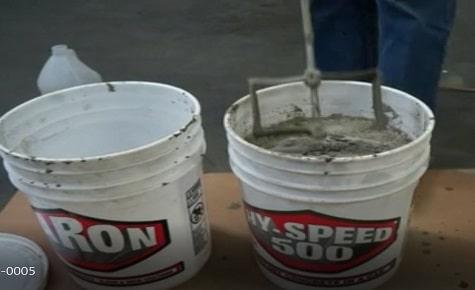 Hy-Speed™ 500 Product Information
Cure Schedule
@ 70F: Initial set: 20 minutes. Final set: 1 hour
Application Method
Pourable, self-leveling
Packaging
Single component (50 lbs powder) in a 5 gal pail for easy application.
Typical Uses
Loading docks, Shipping/Receiving platforms, Bridge decks, Warehouse, Traffic lanes, and any area that cannot be shut down for extended time
Hy-Speed™ 500 Common Questions (FAQ)
Is Hy-Speed™ 500 easy to apply? I have a lot of repairs to complete with very little downtime and figured this would be easier than troweling after reading it was pourable.
Yes, Hy-Speed™ 500 is very easy to use, you just mix the powder supplied in the 5 gallon pail with water then pour into the repair area. No special tools needed, It's that easy. For less then 2" thick, you can use the thinset bonding liquid instead of water for a longer lasting repair.
What's the best way to prepare the floor prior to applying Hy-Speed™ 500?
if you are preparing a surface that is crumbling concrete or has a soft cap on the surface, it is best to blow the area free of debris in combination with grinding the surface to a solid state. After that you can clean and etch the surface further using our CLEAN & PREP™ KIT. This will open up the pores further in the slab and remove any trace of powdering concrete left behind ensuring better bond integrity.
How thin can I go when using Hy-speed™ 500 to repair?
The minimum thickness required for Hyspeed™ 500 is ¼" thick. When applying less then 2" thick, we suggest using Thinset bonding liquid instead of water for a stronger bond to the surface.