What You Will Find On This Page
Heat-Patch™ Features & Benefits
Prevents heat damage to concrete
Heat-Patch™ repairs concrete in extreme high heat temperature areas, withstands temperatures to 3500°F. Heat-Patch™ stands up to the extreme heat exposure that cracks, "pops out", and ruins ordinary concrete. Actually becomes stronger when subjected to heat. Use Heat-Patch™ in and around welding areas, ovens, hot machinery, furnaces, kilns, metallurgy applications, aerospace launch areas.
Rapid initial strength gain
Unique cement blend mixes with water in its own container. Patch small areas or resurface entire locations. Mortar consistency makes trowel application easy.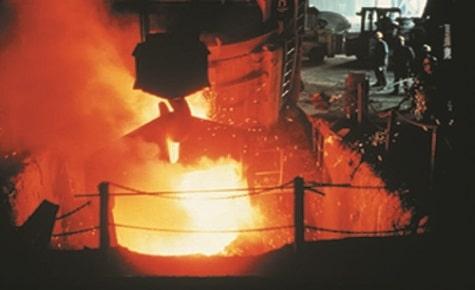 Heat-Patch™ Product Information
Coverage
8.5 SF at 1" thick per unit
Cure Schedule
@ 70F: Initial Set: 190-250 minutes. Final Set: 200-250 minutes.
Packaging
Single component in a 5 gal pail for easy application. Components Include: 50 lbs powder.
Typical Uses
In and around welding areas, Ovens, Furnaces, Kilns, Hot machinery, Aerospace launch areas, Metallurgy applications, Wherever high heat temperature is a concern