What You Will Find On This Page
Garonguard™ Features & Benefits
5x thicker than retail paint
Garonguard™ provides thick protection, 5 - 6x thicker than retail paint products.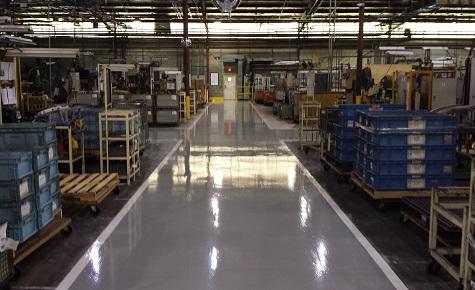 Easy to apply
Garonguard™ is easy to apply with your own staff. Just mix, pour and apply by roller.
CLICK ABOVE to see Garonguard™ in action!
No primer needed
No primer needed--a cost and labor savings.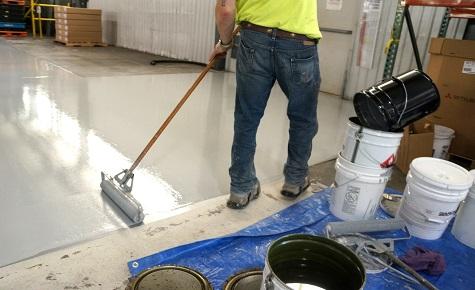 Low odor
Because of its low odor, Garonguard™ may be used in food production areas without shutting down.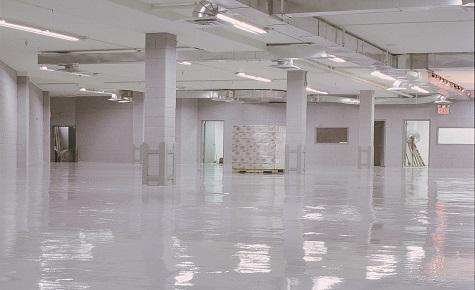 Resists abrasion, water, acids
The ideal industrial epoxy coating. Resists abrasion, water, acids and solvents.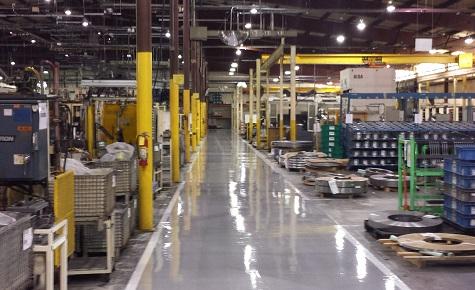 Safe from cracking, dusting, chipping
Prevents further deteriation of concrete slabs.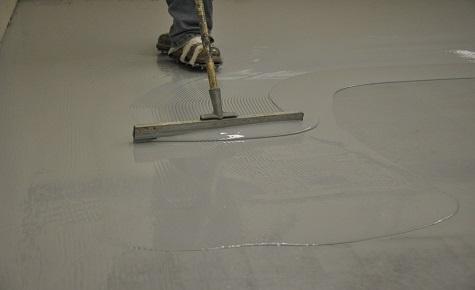 Add Safety Boundary Marking
TIGERSTRIPE™ is ideal for directional guidance in aislways.
Garonguard™ Product Information
Coverage
200 sf. per kit at 12 mils. 400 sf at 6 mils.
Cure Schedule
@ 70F: Light traffic: 16-24 hours.
Dry Film Thickness
6 -12 mils
Packaging
Premeasured components in a 1.5 gal kit for easy application. Components include: 1 gal Part A (resin), 1/2 gal Part B (hardener) - volumes approximate.
Typical Uses
Warehouse floors, Plant floors, Assembly lines, Production lines, Aisle ways, Storage areas, Disposal areas
Primers / Top Coats
Self Priming
Garonguard™ Common Questions (FAQ)
How thick is Garonguard™ compared to paint at the hardware store?
Garonguard™ is an epoxy composite designed for heavy industrial and comercial use. The thickness at 12 mils is 6-12 times thicker than ordinary latex, water-based and solvent based coatings. Usually, regular store bought coatings and paints range from 1 mil to 3 mils.
How many coats of Garonguard™ are required?
You can apply as many coats of Garonguard™ as needed depending on how porous the concrete slab is. Garonguard™ is designed as a self-priming one coat application. Usually 2 coats of Garonguard™ is the maximum needed in most applications.
Does Garonguard™ need to be top-coated?
Garonguard™ can be top coated but it is not required. For added chemical resistance you can top coat Garonguard™ with our Hi-Gloss™ or Hi-Gloss™ High solids.
Garonguard™ is not slippery in dry areas. It actually has more traction than an uncoated concrete slab. In wet areas, the addition of Garon Grit™ 240 can be added to Garonguard™ for added traction.