What You Will Find On This Page
Garon-Glaze™ Features & Benefits
Produces a durable coating surface
Developed as a top coat for Decorpoxy™ and Treflite™ epoxy mortar troweled applied flooring. Garon Glaze™ produces a durable coating surface, which is ideally suited to industrial and institutional requirements.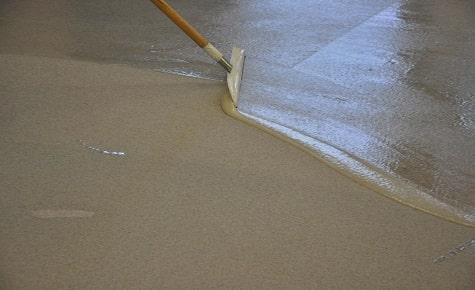 Garon-Glaze™ Product Information
Coverage
100 SF per gallon
Cure Schedule
@ 70F: Light traffic: 10 – 12 hours, Full cure: 2 – 7 days
Packaging
Premeasured 1.5 gal kit for easy application; Components Include: 1 gal Part A (resin), 1/2 gal Part B (hardener) - volumes approximate.
Typical Uses
Primers / Top Coats